CALL TO PARTICIPATE IN RESEARCH PROJECT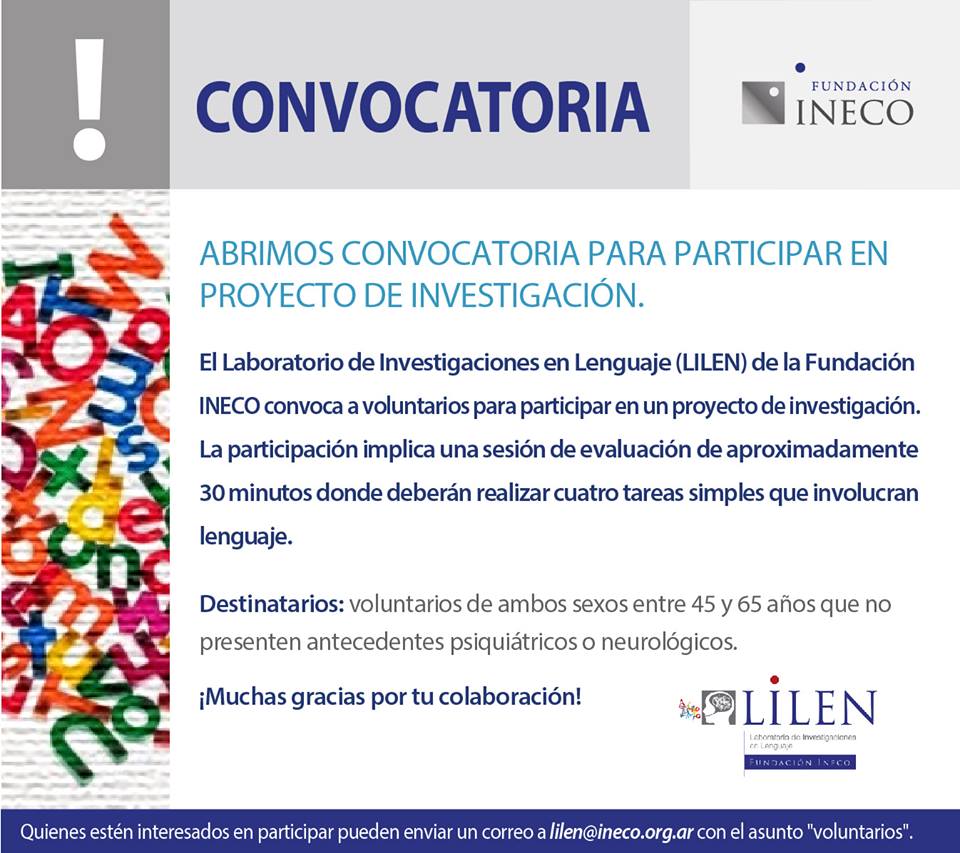 One of the main lines of research in the LILEN Language Research Laboratory – INECO Foundation, is related to the creation and adaptation of materials that serve for the diagnosis and treatment of language pathologies. We are currently working on the final section of the adaptation to Spanish of a tool designed to evaluate language in adults with Primary Progressive Aphasia.
Part of the process of adaptation includes employing such tests with adults who do not have any neurological pathology in order to evaluate their efficacy and utility.
For more information lilen@ineco.org.ar