Noticias / Ibáñez A, García AM, Esteves S, Yoris A, Muñoz E, Reynaldo L, Pietto ML, Adolfi F, Manes F. Social neuroscience: Undoing the schism between neurology and psychiatry. Soc Neurosci.2016
Ibáñez A, García AM, Esteves S, Yoris A, Muñoz E, Reynaldo L, Pietto ML, Adolfi F, Manes F. Social neuroscience: Undoing the schism between neurology and psychiatry. Soc Neurosci.2016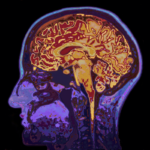 ---
Ibáñez A, García AM, Esteves S, Yoris A, Muñoz E, Reynaldo L, Pietto ML, Adolfi F, Manes F.
Social neuroscience: Undoing the schism between neurology and psychiatry.
Más allá del cisma: Neurociencia social en cuadros psiquiátricos y neurológicos
Soc Neurosci.
En este trabajo proponemos una aproximación dimensional y transnosológica de la neurociencia social en las enfermedades psiquiátricas y neurológicas, particularmente en el ámbito de las emociones, la empatía, la llamada teoría de la mente, la cognición moral y la evaluación ecológica y contextual de la cognición social. Proponemos un programa de investigación y formación basado en la neurociencia social para la neuropsiquiatría.
In this paper we propose a dimensional and transnosological approach of social neuroscience in psychiatric and neurological diseases, particularly in the field of emotions, empathy, so-called theory of mind, moral cognition and ecological and contextual assessment of cognition Social. We propose a research and training program based on social neuroscience for neuropsychiatry.
Para acceder al Link, por favor haga CLICK AQUÍ