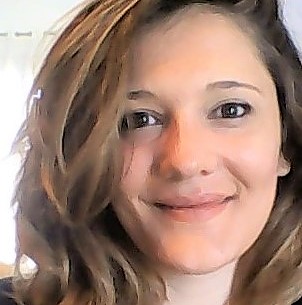 Main research interests:
Cognitive neuroscience, experimental psychology, psycholinguistics, bilingualism, executive functions, cognitive aging, neurodegenerative diseases, cognitive reserve, functional connectivity, neurophysiology
Biodata
Noelia Calvo is a Psychology Ph.D. student at the National University of Córdoba (UNC, for its acronym in Spanish) and holds a research grant from the National Scientific and Technical Research Council (Argentina). She obtained her bachelor degree in English and specialized in the Psycholinguistics of bilingualism at the School of Philosophy, Humanities and Arts, National University of San Juan (FFHA-UNSJ, for its acronym in Spanish).
She is currently conducting her doctoral research, "Cognitive Reserve in bilinguals: behavioral and neuropsychological correlates of memory and language" at the Institute of Cognitive and Translational Neuroscience (Argentina). The aim of this project is to explore the brain network organization and the neurocognitive changes that occur during bilingual and monolingual aging.  
Her research focuses on executive functions in bilinguals, multilinguals and monolinguals with special emphasis on the processes of memory and attention throughout cognitive aging and neurodegenerative diseases. She has presented her scholarly works in different national events and published book chapters and articles in international leading journals.
She collaborates in the Cognitive Psychology of Language and Psycholinguistics Research Group, at the Laboratory of Cognitive Psychology (School of Psychology, UNC).
Perfil de Loop: http://loop.frontiersin.org/people/283839/overview
Perfil de Research gate: https://www.researchgate.net/profile/Noelia_Calvo2