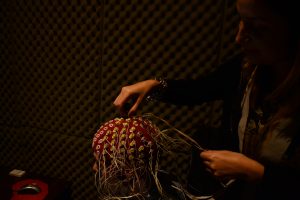 Co Director: Adolfo Garcia
Co Director:  Lucas Sedeño
The Laboratory of Experimental Psychology and Neuroscience (LPEN) has three missions: conducting high-impact neuroscientific research, training researchers in neuroscience, and spreading scientific knowledge among the general public.
The LPEN specializes in the neuroscience of embodied and situated cognition, with emphasis on three areas. In the social cognition area, we investigate domains such as emotion recognition, empathy, and theory of mind, in relation to other high-level mechanisms. In the language area, we study verbal processes and their interaction with sensorimotor systems. In the general cognition area, we deal with multiple dimensions of memory, consciousness, cognitive development, and musical processing. In all cases, we examine the role of various contextual and experiential factors modulating relevant neurocognitive operations. Also, we explore the disturbance and reorganization of these phenomena in patients with neurological and psychiatric diseases.
To this end, we rely on a vast toolkit including electrophysiological methods (event-related potentials, connectivity measures), electrocorticography, eye-tracking, peripheral techniques (vagal tone, skin conductance, heartbeat variability), and structural and functional magnetic resonance imaging (voxel-based morphometry, cortical thickness, brain diffusion, and functional connectivity).