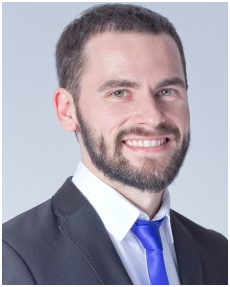 Ignacio Gath has a degree in Psychology and a Ph.D. from the University of Buenos Aires (UBA). Throughout his undergraduate training, he has done professional internships at the Hospital Infanto Juvenil "Carolina Tobar García", Hospital General de Acudos "Bernardino Rivadavia" and "Dr. Teodoro Álvarez ". He has been part of school teams, dependent on the Government of the City of Buenos Aires (G.C.B.A.), performing tasks of admission, consultation and school inclusion of children and adolescents with special needs at different levels of the education system.
Since graduation, he has been a lecturer at the University of Buenos Aires, and has participated in international conferences, conferences on Autism, Asperger Syndrome, attachment models and Child mental health. He has also attended several postgraduate courses related to Neurodevelopmental Disorders, evidence-based treatments, Floortime approach and Neuropsychology at the Favaloro University, University of Buenos Aires and the FLENI Foundation, among others.
Since 2010 belongs to the interdisciplinary team of INECO performing group and individual treatments, Workshops, as well as psychoeducational workshops for family members. He is the coordinator of the Autism Spectrum Disorders Clinic (TEA / Asperger) and is responsible for administering ADI-2 (Autism Diagnostic Observational Schedule), ADI-R (Autism Diagnostic Interview- Revised) and social skills stimulation . He was recently appointed associate professor in the field of Evolutionary Psychology for a bachelor's degree in psychology as well as postgraduate courses at the Favaloro University.