Ibáñez A. Brain oscillations, inhibition and social inappropriateness in frontotemporal degeneration. Brain. 2018, doi: 10.1093/brain/awy233.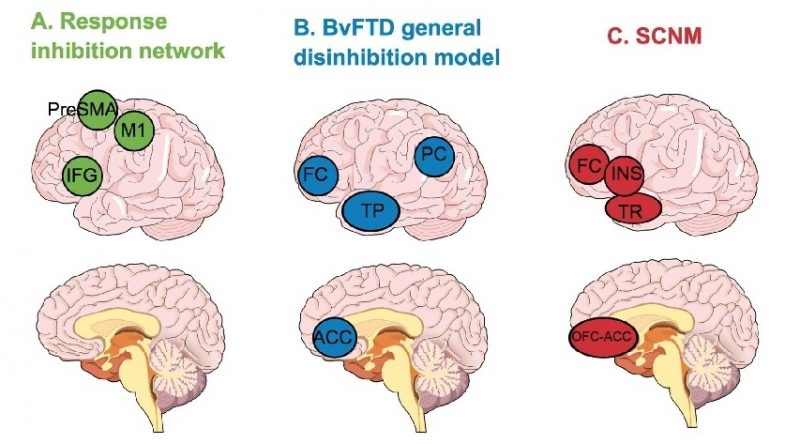 Another study published in Brain also found that oscillatory measures could track the subtle social bargaining impairments in bvFTD
Un sello distintivo de la demencia frontotemporal (FTD) es la afectación de múltiples dominios cognitivos, incluidos los déficits en cognición social e inhibición (DCSI). Sin embargo, no existen a la fecha modelos disponibles que expliquen de forma integrada dichos déficits. Este trabajo propone un modelo neurocognitivo mediante oscilaciones cerebrales como vía neuropatológica común en la FTD para entender los DCSI.