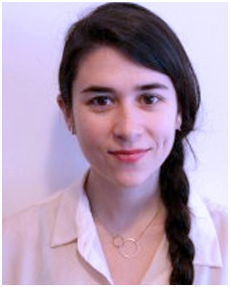 Geraldine Borovinsky holds a degree in Letters from the University of Buenos Aires. She specialized in Neurolinguistics and Piscolinguistics. He subsequently completed postgraduate courses specializing in dealing with the problems of patients with difficulties in language processing due to brain lesions.
In terms of her current performance, she is a member of the INECO Language Department and is a researcher at the Language Research Laboratory (LILEN) of the INECO Foundation. He is also a member of the UBACyT Project "Exploration of lexical knowledge and syntactic processing in patients with focal and diffuse brain lesions. Implications for Normal Language, "led by Dr. Vriginia Jaichenco.
As far as the teaching activity is concerned, she works as a grade teacher at the University of Favaloro. Also, it is attached to the Neurolinguistic Matter of Jaichenco Chair at the University of Buenos Aires.
She has presented several papers in national and international congresses as in the congresses of the Argentine Congress of Neurology, Congress of the Argentine Society of Neuropsychology. She is also the author of articles and also chapters of books.