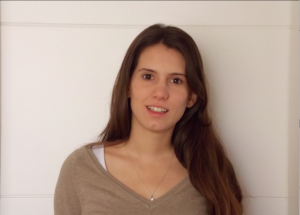 Agustina Birba is a Biologist, graduated in 2015 from the Buenos Aires University. She has a scholarship from the National Scientific and Technical Research Council (Argentina) to do her Ph.D. in the Laboratory of Experimental Psychology and Neuroscience, at the Institute of Cognitive and Translational Neuroscience (Argentina). Her research aims to potentiate the procedural and declarative learning by non-invasive brain stimulation in combination with specific trainings. In addition, as an undergraduate student was a scientific disseminator of the Faculty of Exact and Natural Sciences of Buenos Aires University. Currently, she is a professor's assistance in the class: Comparative Endocrinology. Birba has specialized neurophysiology and behavior. She has been in multiple scientific and academic events worldwide and has four articles in scientific journals.
Main research interests
Neurophysiology, neurobiology, brain stimulation, learning, memory.